---

▼Japan Baptist Convention /
Shinkoiwa Baptist Church
〒124-0024
Tokyo-to, Katsushika-ku,
Shinkoiwa, 4-11-10
TEL 03(3651)0413
FAX 03(3655)6455
Paster Yoshio Kawaguchi

▼Bible Verse for 2009
"God is Spirit, and those who worship Him must worship in spirit and truth."
(John 4:24) ▼Web Master
S. Fukushima
Happy Islands Prod.


 

 

 

 

 

 

 

 

 

 

 

 

 

 

 

 

 

 

 

 
*** Yes, Jesus Loves You ***


2009




19th April.
1st stage 11:00〜
2nd stage 15:00〜

Easter Gospel Pagent

* Cast *
Shinkoiwa Baptist Church Choir
Handbell Choir "Joyful Ringers"

At : Shinkoiwa Baptist Church Hall
* Free of Charge *

Free coffee and cookies will be served after the concert.



 Event Schedule 2009.

2009.April.〜August.

2009.April.
   19(Sun) Golgotha /11:00 a.m. & 15:00 p.m.
   26(Sun) Easter Picnic/13:30p.m.
           ( at Yahashira cemetery )
2009.May.
    3(Sun) Gideon Night/19:00 p.m.
   31(Sun) CS/10:00 a.m.
           Pentecostal Worship service/11:00 a.m.
2009.June.
    2-4(Tue-Thu) Arabama Misson Team Stay
2009.July.
   25-26(Sat-Sun) Vacational Bible School
2009.July.-August.
   29-4(Wed-Tue) Handbell Mission Tour
                              to Aomori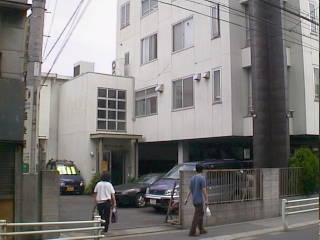 * English, Korean, Chinese interpretation can be available.
* We provide free Lunch Bar after Sunday service.
* Car park and parking lot for bicycles available.
* Toilet for disabled guest, chair lift at the stairs,
sign language interpreter are also available.
* Ask for the English Bible and Hymn Book at the entrance.
* Nursery for baby and kids under the age of 2 are also available.





* Ask further details to church staff.